Happy Sukkot! A brief post to give you a few updates on recent media appearances I've made.
First of all, I'm proud to have not only appeared, but also to have been heavily involved in planning/producing this recent video for Unpackd, all about the regional foods one can discover in Machane Yehuda Market. As a microcosm of Jerusalem, and of Israel overall, we see the diversity of the Jewish people via the diverse foods one encounters in our "shuk."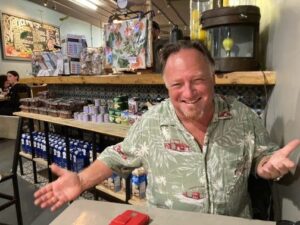 Beyond that, here's coverage of one of the Food Talks I delivered in South Africa a month ago. I was there for about 10 days, traveling to three different cities for Limmud conferences. This article is about a talk I gave in Johannesburg called "The Original Culinary Movers & Shakers: Jews as Transporters of Food." By the way, this is one of the talks I'll be delivering at a few stops on my upcoming lecture tour in the U.S., in October/November. I'll post the full schedule of that soon, but in the interim, you can check out my events calendar to see where I'll be speaking.
Finally, while I was in Cape Town, I had the pleasure of sitting down with a journalist there who interviewed me for her Substack newsletter. Dom writes Decidedly Hot, with feature-length stories/interviews that generally focus on food and related subjects. Check out our discussion about me, my views on Jewish Food history, etc., and while you're there, why not also subscribe to Dom's newsletter!