How Shabbat Stews Changed the Culinary World
November 8, 2022 @ 12:00 pm

-

1:00 pm

Free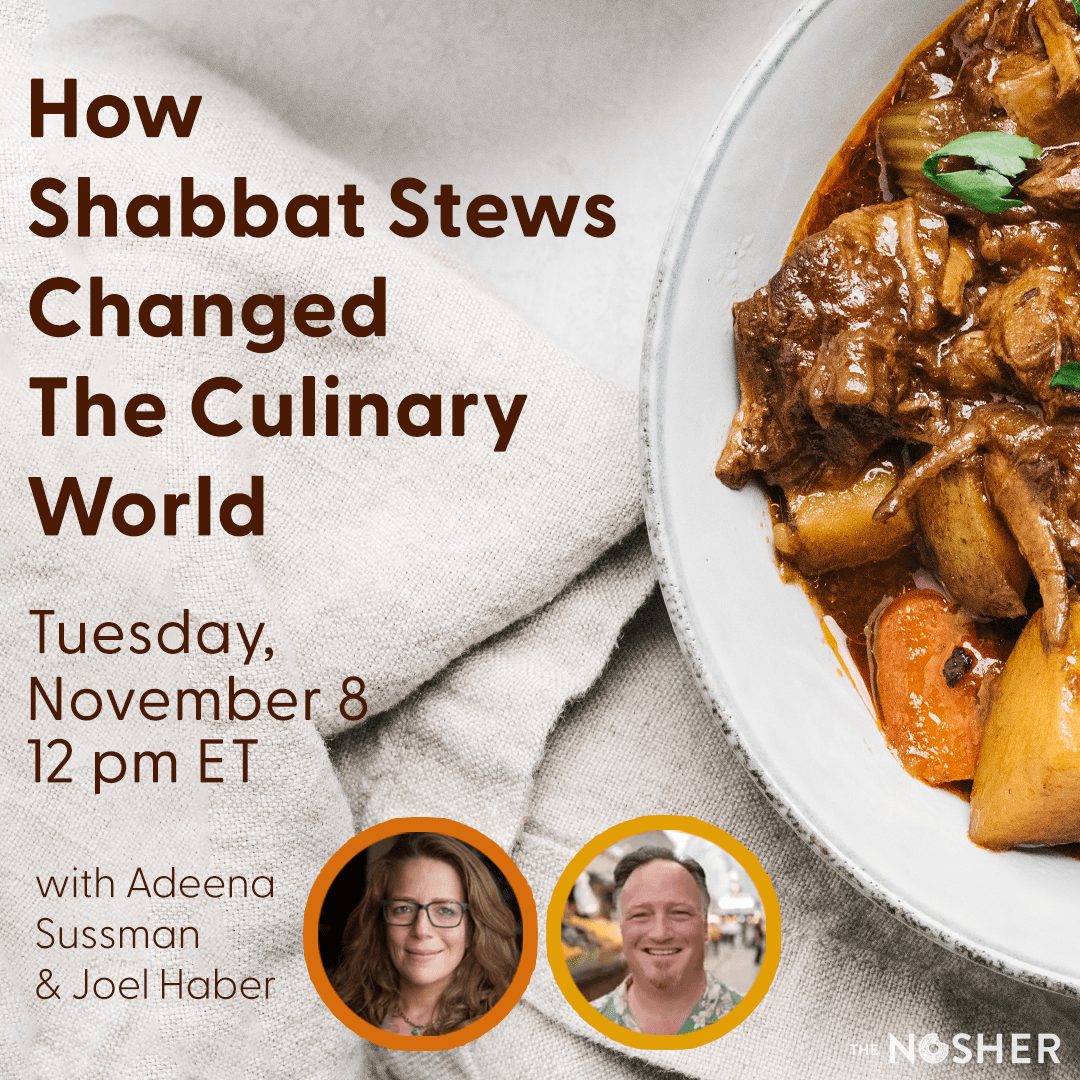 Cholent. Hamin. Sanbat Wat. Osavo. T'bit. Just to name a few.
Cooking and starting a fire are two traditionally prohibited actions on Shabbat. So what happens when you want to warm up with some cozy foods on Shabbat afternoon?
Enter: The Sabbath Stew. Slow cooked flavors come together overnight and turn into this particularly Jewish lunchtime treat.
Join renowned cookbook authors Adeena Sussman and Joel Haber to discuss Shabbat stews from around the world, how you can trace the migration of Jews based on these dishes, and how these uniquely Jewish recipes have influenced the culinary world at large.