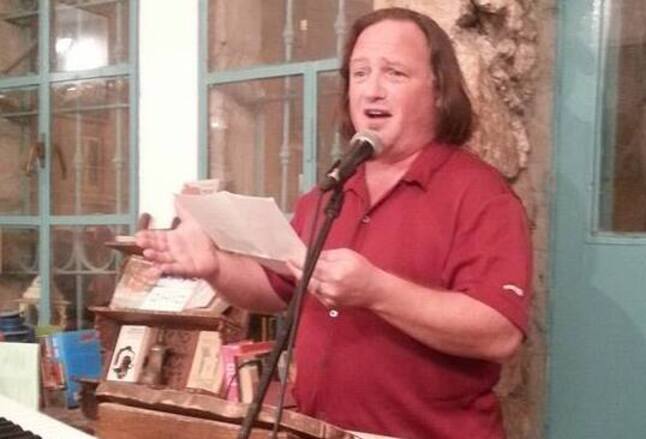 I have lectured in many forums, both in person and online, and am very interested in presenting more frequently (both in person and online). If you are interested in discussing my speaking to your group or organization, please be in touch!
These are some of the food-related topics I can present:
Chulent and Hamin: The Stew With 1000 Flavors – Wherever Jews have spread throughout our complex and storied history, we've carried a simple Shabbat stew with us, adapting it to the local ingredients and tastes. A culinary history of this most Jewish of dishes that will whet your appetite, but not sit heavily in your stomach.
Here is the intro to this lecture, presented via Zoom to the Limmud North America eFestival on March 29, 2020:
My Cup Runneth Over: The Jew and His Drinking Habit – Common wisdom states that Jews don't drink. But while it may not be the Jewish vice of choice, all evidence indicates the common wisdom to be wrong. From Biblical times, through 9th century Iraq and 18th century Poland, into the modern State of Israel, join me for a stumble through the intimate and at times surprising relationship between Jews and booze.
Here are some short excerpts from this talk, presented via Zoom to Mount Sinai Jewish Center in New York City on May 21, 2020:
A Land of Milk and Mufletta: At the Crossroads of Israel's Cuisine and Culture – Israeli chefs have recently conquered the culinary world, but what about all those foods they left behind at home? What do these dishes say about Israel itself? From falafel to petitim, meurav Yerushalmi to mufleta, I will reveal the culture behind the distinctive foods that make Israel so deliciously… Israeli.
Not Just Apples and Honey: Rosh Hashana Foods and Their Many Meanings – We all know that we have to "dip the apple in the honey" on Rosh Hashana. But there are so many more symbolic foods that Jews around the world eat on the holiday. What do all of these foods mean? Why is symbolism such a big part of this holiday? How legit are "new simanim" at the Rosh Hashana table? And most importantly, what do these traditions say about our people?
They Tried to Kill Us, We Won, Let's Eat! Jewish Food Defeats Antisemitism – Jews have been oppressed throughout history. But every pot has a silver lining. Let's look at the lighter side of darkness. How have Jews turned challenges into opportunities, and what delicious foods did we draw directly from the crucible of antisemitism?
The Original Culinary Movers and Shakers: Jews as Transporters of Food – From oranges to chocolate, wine to sugar, most foods today have spread beyond their birthplaces. But did you know that as the most globalized nation in the world, Jews have been intimately involved in their active transmission? Hear the surprising stories of the wandering Jew's gastronomic impact, and the reasons that underlie our role in culinary history.
Other topics in development (can be fast-tracked if requested):
Jewish Food and Jewish Values
The Diversity of Jewish Food Culture
Feel free to approach me about other potential topics as well!